If you have a WooCommerce store, the WooCommerce measurement price calculator plugin is a must for your store.
WooCommerce is a great way to sell physical content through the online store, but your actual product may have a different price tag. If you sell only one product, the basic version of WooCommerce is good for you. Advanced WooCommerce, on the other hand, offers unlimited opportunities for those who sell items at different prices.
Are you looking for a way to use your WordPress website with different prices, rates, dates, landforms, and more? Calculator plugins give your website a unique and helpful element, allowing customers to estimate the cost of goods, calculate discounts, and even evaluate their measurement sizes.
When do you Need a Measurement Price Calculator?
By default, WooCommerce provides you with a product list. Therefore, your customers can buy one, two, or more parts of a product. It is enough to sell the goods in bulk.
But what about this, if you want to sell at a different price? For example, let's look at some of the products sold by their weight, size, segment, or volume: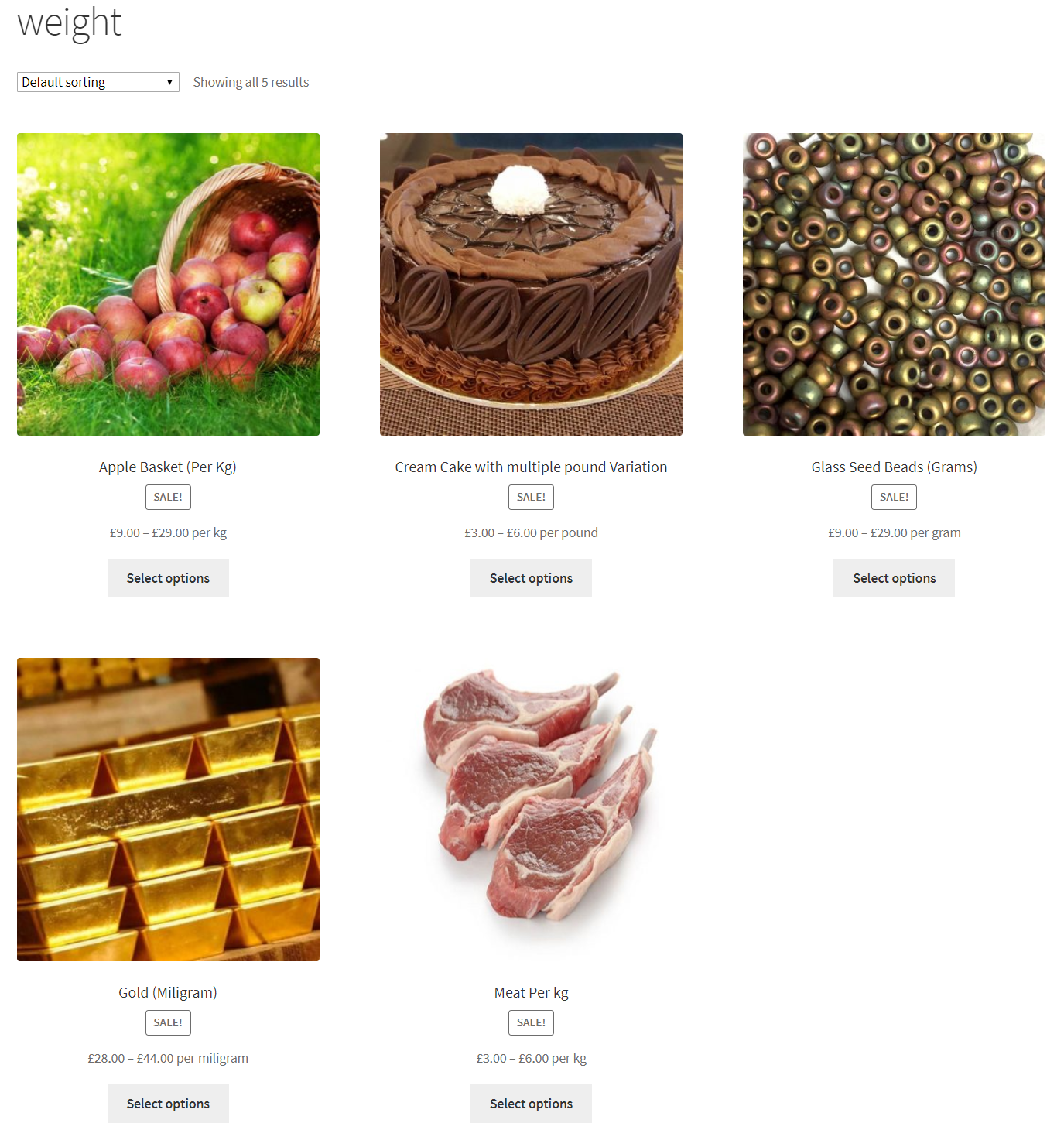 cooked food
fruits and vegetables
coffee
garment
shoes
wrapped
regular paint
coal
transportation services
You can offer most of them in packs, boxes, or pallets. The discount will help you buy these products and services directly. Customers will buy the exact quantity, weight, parts, or volume.
Examples
Let's take a look at a few examples of sales you can achieve with your store rates: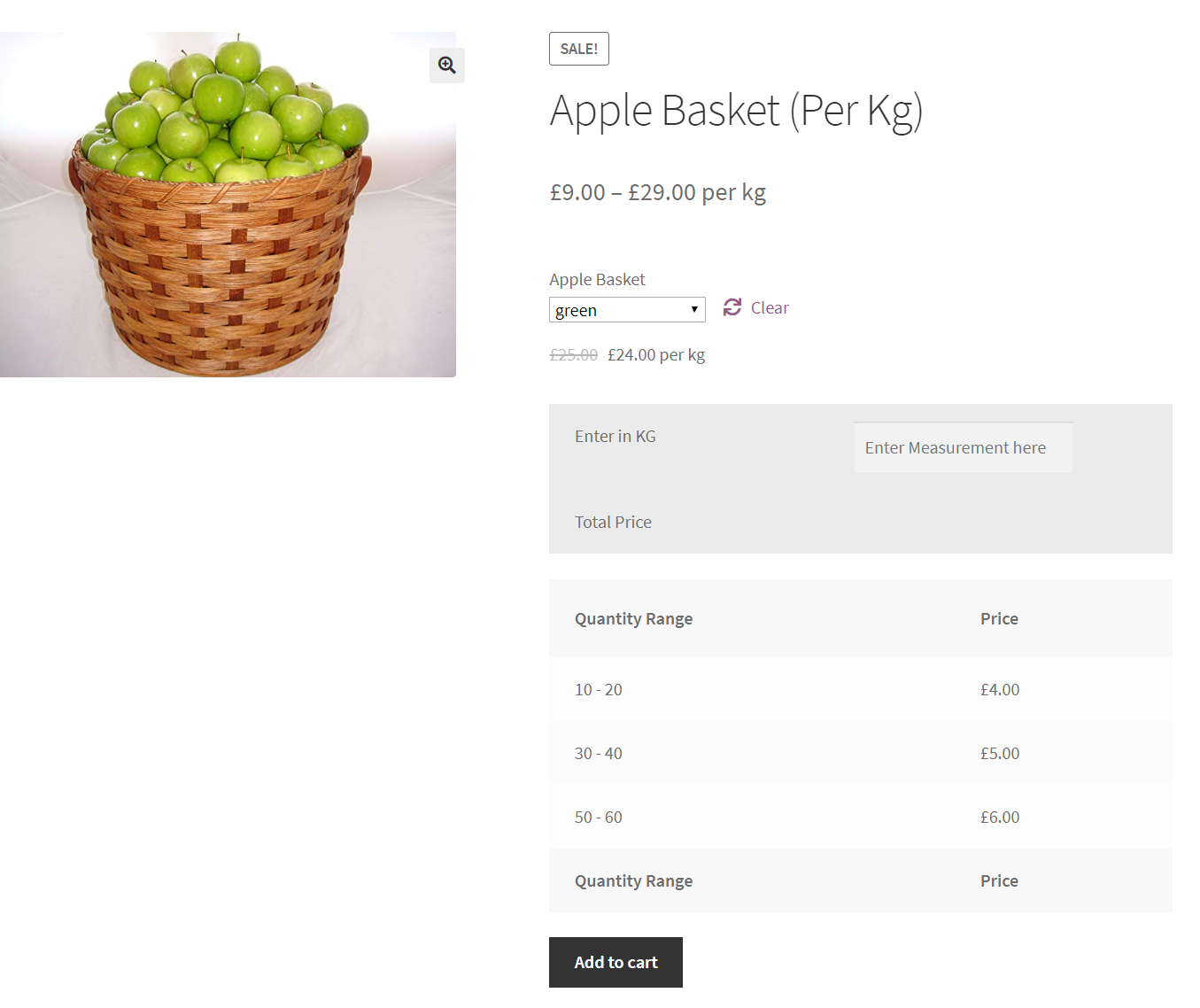 feet and inches calculator
price in terms of actual weight (coal, firewood, stone),
professional cutting and raw materials,
the right place to provide home improvement services,
calculator for determining the value of land and assistance concerning the segment of the building or land,
sales of the correct quantity of the product,
simple rate calculator
price adjustment depending on the final product (food, transport),
boards, wallpaper, or the cost of painting services depending on the area,
sales of products by quantity (paints, oils, soups),
space to store offerings in the area (parking lot) or volume (food containers, truck space),
Assess the lease or value of the property relative to the land area.
Okay, let's find out more about the onboarding plan. As I mentioned, the plugin will help you use the new units of measure and benefit from WooCommerce's price measurement. In other sections, you will learn how to use the WooCommerce measurement price calculator.
How to use WooCommerce Measurement Price Calculator
If you want to sell products in unfamiliar units, such as area or volume, you need a Price Index. This will allow you and your customers to estimate the product's price according to the measurements provided by the user.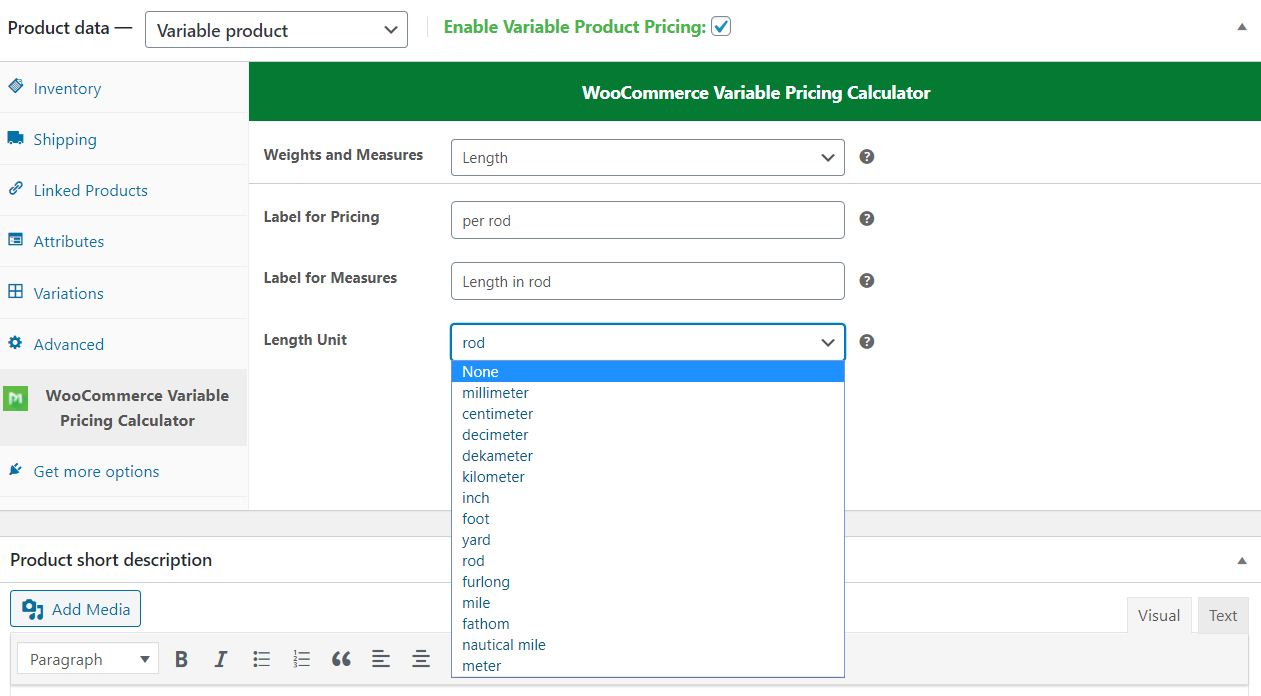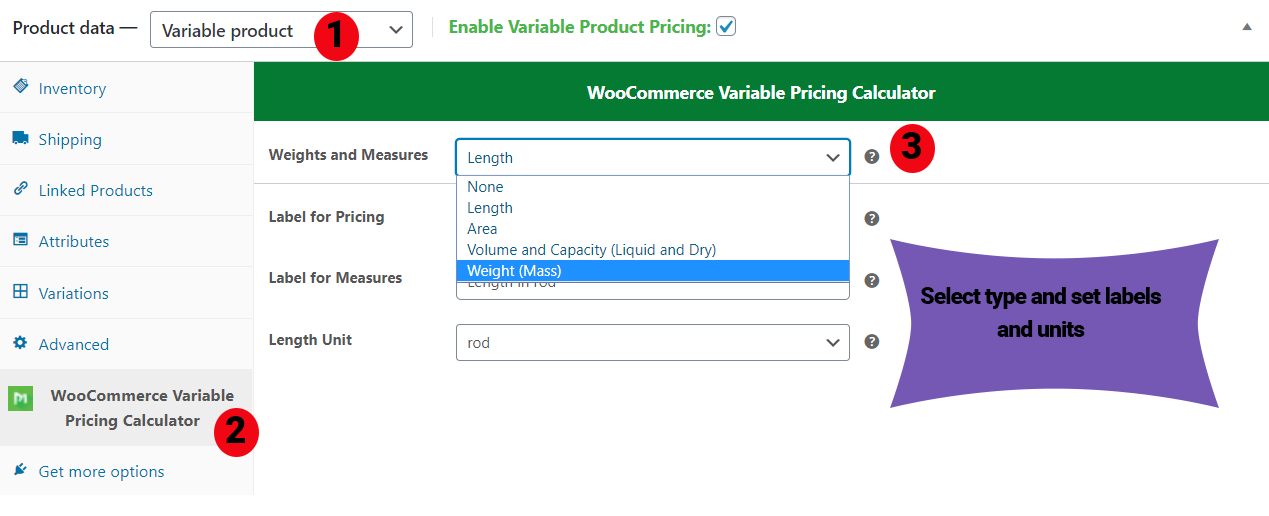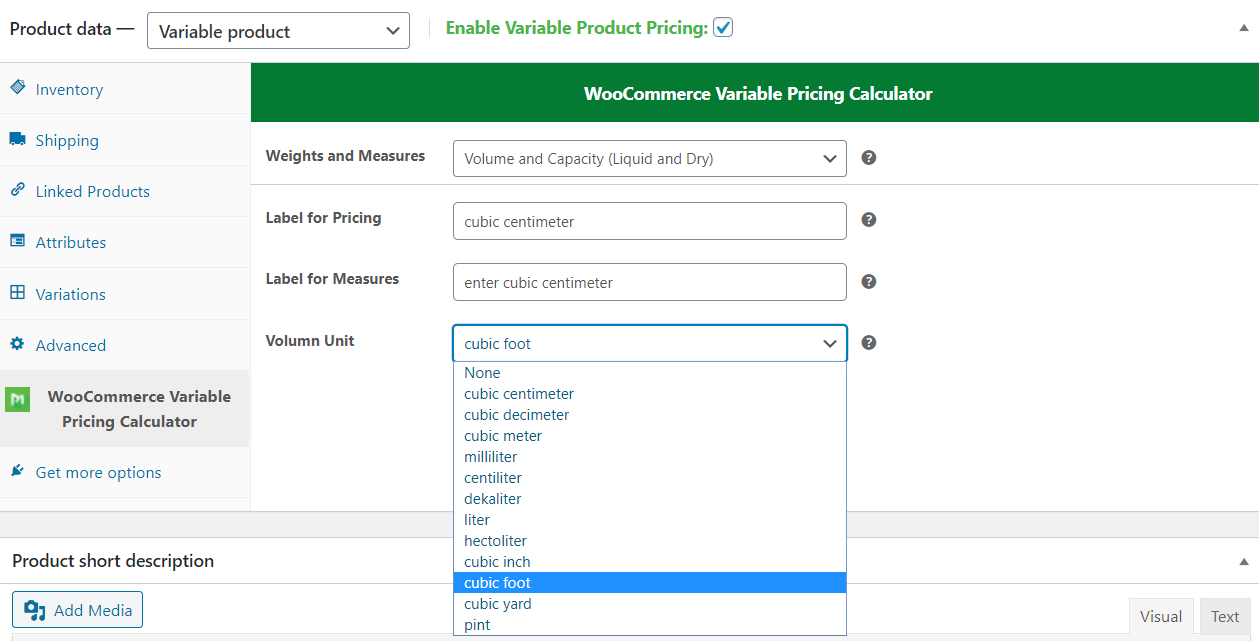 The WooCommerce dimension price calculator plugin includes a price calculator option. Its "Calculation" field allows you to estimate part or all of the price of a product according to your estimate.
Using field settings, you can set variable values ​​based on several factors using scales. This is ideal if you sell items in quantities based on measurements, such as length, width, section, etc., square meters or meters square, volume, for example, cubic inches, cubic centimeters or cubic meters, and weight by the book.
The tag field uses the concept of "tags." These are pieces of text that can be inserted into a formula, which will later be converted to a numeric value. You can also enter numbers to make your ratings look like a combination of icons. In this article, we'll look at a few examples.
Tags can be used for the following:
Numeric field values ​​entered by users
Price of a particular additional thing
The price of the option is selected in the drop-down list
Commodity prices/exchange rates
Product dimensions such as weight, length, height, and width
Global variables can be individually defined and applied across various fields and product comparisons.
Number of files uploaded to the site
Number of items selected
Benefits of Using a Plugin
First, before diving into the WooCommerce cost calculator plugins for your store, you should know how to use the WooCommerce cost calculator plugin to help you manage your store.
Below are the three most notable reasons to equip your WooCommerce with this plugin.
Let Your Customers Take Control. 
The calculator should be a helpful guide for your customers when they shop and give them a sense of control over their spending.
Better Decision Making
The first benefit is to give your customers a more informed decision as they face the limits of their pocket.
Reduce Cart Abandonment
When they worry about their shopping choices, they tend to think more carefully about adding something to their carts to avoid stockpiling and discarding.
Which Calculator Plugin is Best for Your Store?
As you can see, there are many overlaps in work situations where it is difficult to choose the best calculator plugin for your store.
Although an add-on is needed, I think advanced calculations for add-ons ultimate are probably the best choice for your website. You seem to like the other products you find, and the calculator is very flexible without making a lot of confusing decisions to sort through.
The measurement price calculator is more complex but also more efficient in creating price calculators. This is probably the best option for your website if you want to add a price calculator to your WooCommerce store and don't want any extras.
The WooCommerce Pricing Calculator should also be a great option if you want to use multiple calculators and change them based on the product category.
This article is about how easily you can estimate shipping costs for your products, especially those not sold in quantities of 1. The products mentioned in this article and many more can be sold based on price.
Last Words 
Using the WooCommerce table rate shipping plugin and the WooCommerce measurements price calculator, you can easily create purchase rules based on the measurement of product weight. The price will be based on the product's length, section, or volume.
I hope this WooCommerce price measurement calculator plugin article helped you find the best solution for your website.